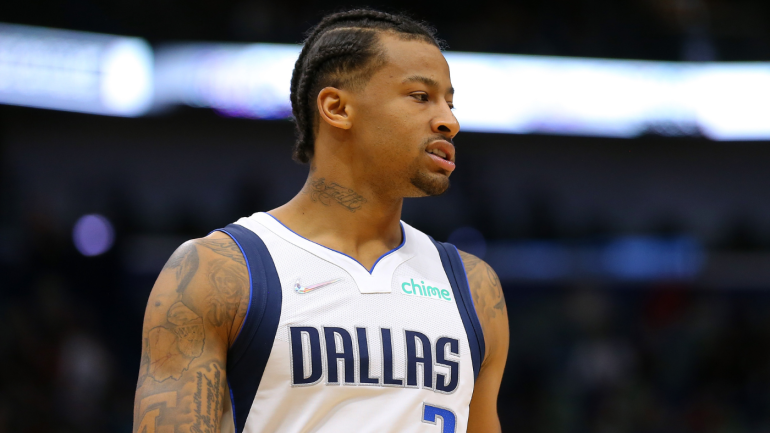 The Golden State Warriors have made some surprising moves so far this offseason and still need to fill out their roster ahead of the 2022-23 season. The Dubs are hosting workouts for several veteran free agents over the next two weeks in hopes of improving their depth and veteran experience. Trey Burke, Dion Waiters and Kent Bazemore are among the players who will get a look, according to a report from The Athletic's Shams Charania. Whether any of them will contribute as legitimate rotation players remains to be seen, though.
Burke, who last played for the Dallas Mavericks in 2021-22, averaged 5.1 points across 42 games during his latest NBA stint. While he didn't make much of a mark backing up Luka Doncic, he did post 15.5 points and 4.0 assists while shooting 45.1 percent from the field and 42.4 percent from long range over 29 games with the G-League's Stockton Magic last season. The 30-year-old guard might have a tough time breaking into the Warriors' loaded backcourt, though.
Waiters hasn't seen an NBA floor since his brief stint with the Los Angeles Lakers in 2019-20. He averaged 11.9 points and 2.4 assists per contest over a brief seven-game spell with the team during the regular season and took home a championship ring at the end of the campaign following a successful run in the NBA bubble.
Bazemore isn't a new name to Warriors fans, as he's been with the team on three separate seasons. While the versatile wing couldn't quite stick with the Lakers as a role player in 2021-22, the Warriors could find comfort in a familiar name who knows the personnel and has logged 172 games with Golden State.